Dr. Lara O'Brien BDSc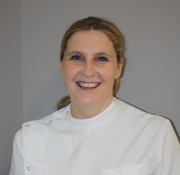 Lara graduated from the University of Qld in 1995. She has worked in private practice since 1995 and has experience in all facets of dentistry. She joined Dental at Coorparoo in 2006.
Lara is particularly dedicated to treating children, as well as a keen interest in implant restorations and oral surgery.
Lara is passionate about preventative Dentistry and is also highly skilled at Cosmetic Dentistry.
Away from work Lara enjoys watching her children play sport and spending time with family.